WRONG TURN IS BACK WITH A TERRIFYING NEW INFOGRAPHIC!

Room service has never been more terrifying as Three-Finger, One-Eye, and Saw-Tooth are back for the next bloody installment of the Wrong Turn franchise. To celebrate today's release of Wrong Turn 6: Last Resort on Blu-ray, DVD and Digital HD - we present to you the Wrong Turn franchise infographic. Just in time for Halloween, the graphic details some of the bloodiest aspects of the Wrong Turn films. Share it with your readers for a bloody good time!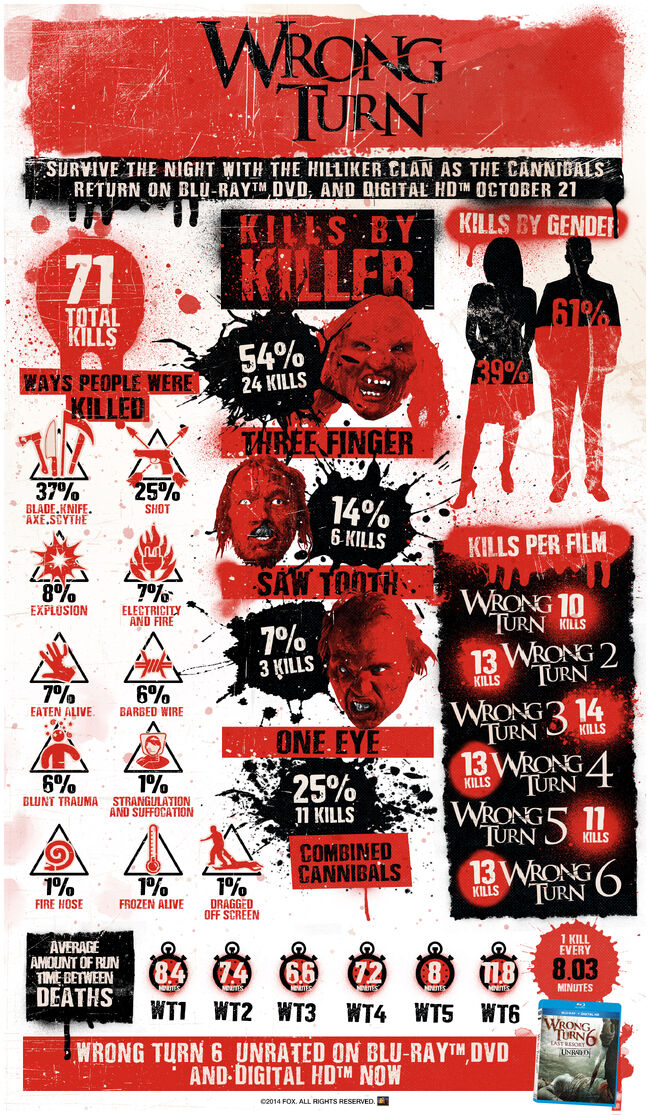 WRONG TURN 6: LAST RESORT IS AVAILABLE ON BLU-RAY, DVD AND DIGITAL HD TODAY!
---
---