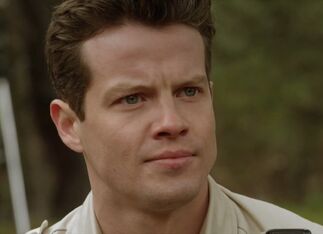 Biggs is a deputy and partner of Sheriff Angela Carter in Wrong Turn5: Bloodlines, 2012. Biggs and Carter were driving to the fairgrounds to police the festival. On theire way, they run into five young people and an old man named Maynard. They arrest them all. Biggs was killed by the cannibals while waiting for the tow truck to arrive. Saw Tooth, one of the three cannibals, cut his ears off by a knife.
Ad blocker interference detected!
Wikia is a free-to-use site that makes money from advertising. We have a modified experience for viewers using ad blockers

Wikia is not accessible if you've made further modifications. Remove the custom ad blocker rule(s) and the page will load as expected.